Didn't you get to see 'Black Widow' in the movies? Don't worry, the movie is now available on Disney + at no additional cost; so you can get acquainted with Yelena Belova in Natasha Romanoff's latest mission within the MCU.
Finally! The last film that Scarlett Johansson starred in for the Marvel Cinematic Universe has arrived at Disney + at no additional cost. Starting this August 25, you can witness Natasha Romanoff's last mission and, incidentally, meet the family of superagents he grew up with, including Yelena Belova (Florence Pugh), who will be part of the new Hawkeye series; in the end everything is connected.
The film directed by Cate Shortland (Berlin Syndrome) showed that the Supersoldiers are not the only elite agents nor the only ones to be manipulated by a villain who seeks to unbalance the world order. This prompted Natasha to return to her old life and dust off memories that tie her to Melina (Rachel Weisz), Alexei (David Harbor), and the evil Dreykov (Ray Winstone).
Also I know introduced one of the new antagonists with super abilities that we could see again in the future of the MCU: Taskmaster (Olga Kurylenko), who is able to copy any combat style of his adversaries such as Hawkeye (Jeremy Renner), Captain America (Chris Evans) and even Black Panther (Chadwick Boseman).
On the other hand, the film also featured the participation of Ever AndersonDoes his name sound familiar to you? It is about the daughter of Milla Jovovich, who already has experience working in blockbusters; her big screen debut was in Resident Evil: The Final Chapter, in which she played the Red Queen at Umbrella HQ.
'Black Widow': will Red Guardian and Melina reappear in the MCU?

And if you plan to enjoy this content on Disney + in the next few days, here are 10 unanswered questions left by the movie, Don't worry, this content is not going anywhere and it will be waiting for you, so you can return to it when you have seen the movie.
We cannot forget that after the premiere of Black Widow, Scarlett Johansson decided to sue Disney for breach of contract, an issue that has given endless legal turns, since the lawyers of the House of the Mouse argue that they always had the necessary clauses to prevent the allegation against the company. While the first information was revealed, Johansson became a mother, yes, in the middle of a lawsuit of this nature.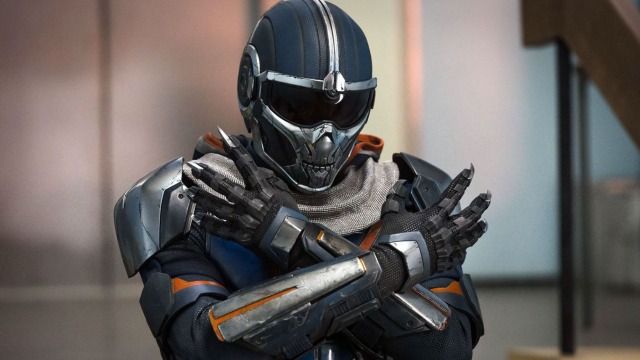 Although Natasha Romanoff will no longer be a key player in the future of Marvel Studios films, as she officially lost her life sacrificing herself for the good of humanity in Avengers: Endgame, Black Widow is a film that every superhero fan should have. present on your cinephile radar, especially when introducing new characters that can return to the MCU at any time. Do not forget that the tape is now available in the Disney + catalog at no additional cost.
Many Thanks To The following Website For This Valuable Content.
'Black Widow': The Movie Now Available On Disney + At No Extra Cost – Movie News