The series based on judicial errors have become a true subgenre with great examples such as 'Life' or 'Rectify', with the central argument of that search for personal justice and in a certain way a compensation in the form of derision or resignation of the responsible for this situation, a formula that follows 'For Life, Cadena Perpetua' that has just finished its broadcast in our country.
'For Life' has not achieved the brilliance of its predecessors by staying in a limbo between prison and judicial drama, without opting for either of the two and with a leading actor Nicholas Pinnock, to whom the character has been too big and its shortcomings have had an impact on the result of the series, as I am going to analyze below.
File: For Life 23 ep (2T) 45 min  Feb 2020 –Feb 2021 Chain: FOX ( USA) / AXN (E)
Synopsis: Aaron Wallace was a prosperous night businessman until he was sentenced to life imprisonment for a drug trafficking affair of which he was completely innocent, as one of his associates was responsible behind his back.
Inside the jail, Aaron decides to study law to try to help his fellow inmates, while not giving up trying to find evidence that can exonerate him from his life sentence.
The beggining: Curtis '50 cent 'Jackson (center) is a famous rapper who has evolved towards interpretation and especially towards the fields of television production. Having a great triumph with its first production the great 'Power' that has generated up to four sequels, '50 Cent 'has continued to seek new projects, thanks to which it met the figure of Isiah Wright, jr (right).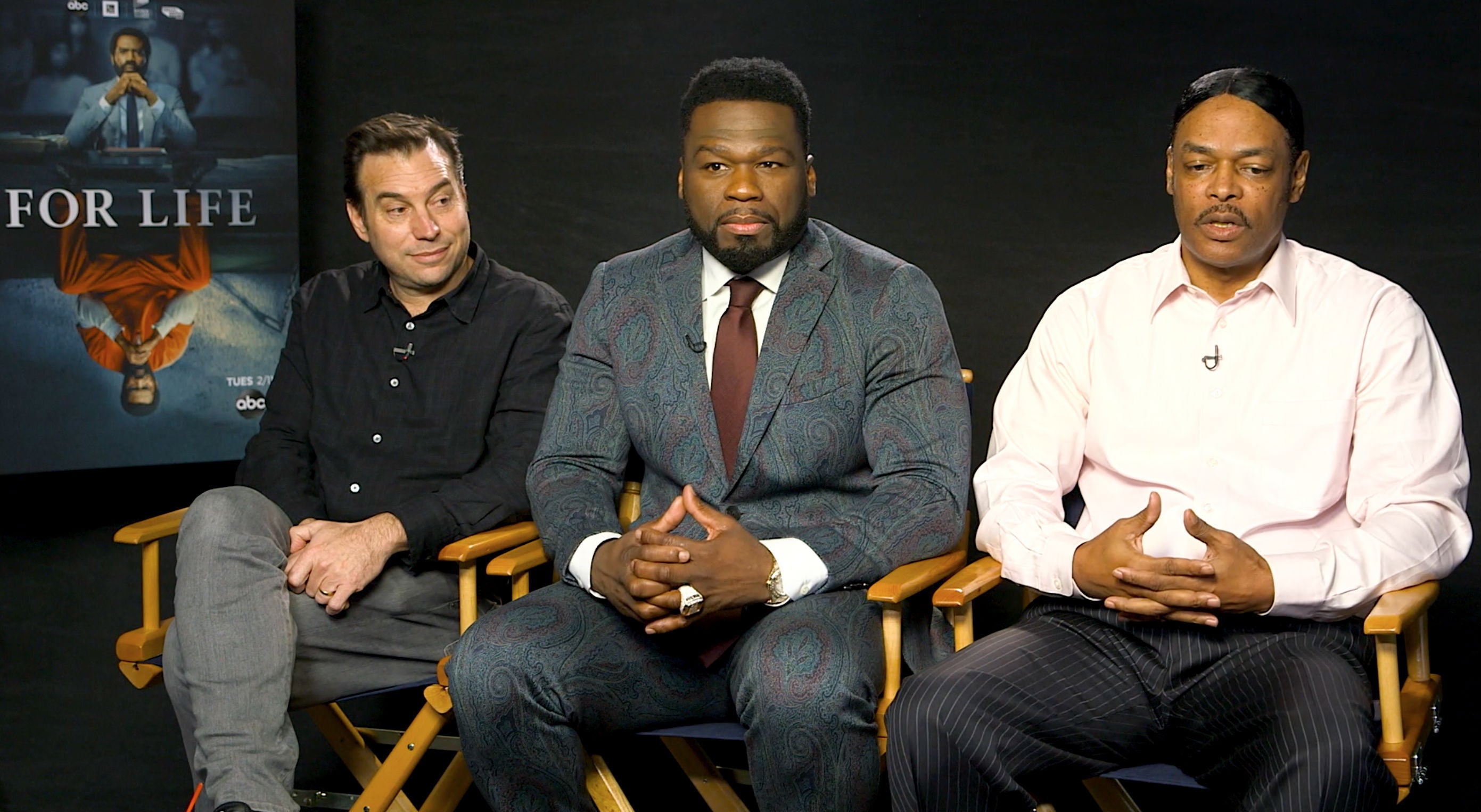 Isaiah Wright Jr, is a person who was imprisoned to life imprisonment for a crime that he had not committed of drug trafficking and who was legally trained in prison to find inconsistencies in his trial and conviction, to finally be released from all his charges .
His story fascinated '50 Cent ', who did not hesitate to buy the rights to his story to entrust a good and seasoned screenwriter Hank Steinberg (left) creator of the excellent' Without a Trace 'and' The Last Ship ', the writing of the pilot and series structure.
For dramatic reasons, Steinberg decided to compress the real story of Iasiah Wright, Jr., who did not become a lawyer until fifteen years after his release from prison, but this time his alter ego Aaron Wallace already practices from prison, in order to more easily help their incarcerated colleagues, even assisting them in trials.
The pilot was approved by the FOX network that premiered it in the middle of the season in the middle of winter 2020, but without great criticism or initial audiences, which left it in a certain silent limbo from which it has not left in its entire journey, despite the suggestive promotional trailer.

The plot: 'For Life. Cadena Perpetua 'had from the beginning two lines clearly marked by the presence of the protagonist. In the first place, the prison drama marked by the life in prison of the protagonist Aaron Wallace and his relationships with the rest of the inmates at the cell level, as well as with the guards and an understanding warden at the prison management level.
In the second level we have life outside his prison, centered on his wife and a daughter he hardly knows. Outside there are also those legally responsible for his imprisonment, starting with the ambitious candidate for attorney general who was the prosecutor of his sentence many years ago and who logically does not see with good eyes that they can amend the plan by reviewing the case.
'For Life' constantly plays between these two universes inside and outside the prison, adding in many episodes a procedural aspect with a specific case of an inmate who is defended by Aaron, an expert in finding loopholes to get convictions reversed, such as in the case of the following video.

In parallel to that weekly case we have the thread of continuity that represents the search for evidence for his exoneration, for which he has the collaboration of a former state senator, disgraced and expelled from the bar association, who tries to redeem himself by helping Aaron in her investigation with the unexpected understanding of Safiya, the reformist prison warden.
His family life is the most complicated, both because of the new life that his wife has started, and because of his ignorance of his teenage daughter who has an unexpected surprise in store for him, which he reveals to him in the next cut.

In the prison environment 'For Life' is quite faithful to the manual of the series of prisons where you will have friends you can trust and especially enemies who will make your life impossible as in the case of Cassius, interpreted precisely by producer Curtis '50 Cent 'Jackson himself, with actions like the one in the following video.
In any case, and being based on real events, it is no surprise to imagine how Aaron Wallace's prison journey will end, who does not hesitate to start making plans for the moment when he gets his freedom as shown in the following video.

'For Life' is a correct prison drama and a correct legal drama separately, but the union in this case is less than the sum of the two parts, because the connection is not as fluid as one would expect, with that plot Personal relative who on many occasions is stuck with shoehorn to still sadden poor Aaron with the problems of his wife and daughter.
All in all, Q1 is at a much higher level than Q2, where 'For Life' drifts into a legal drama that is too concentrated in a 'Rodney King' civil liberties case that loses the initial essences of a man in search of freedom , but that he is not very clear about what to do when he is finally free.
I have already commented in the prologue that the story is interesting but the too soft interpretation of Nicholas Pinnock constitutes an insurmountable obstacle, at least in my case, by not transmitting just that internal force necessary to seek his freedom and that surely in the hands a more energetic actor would have worked much better, in a glaring casting mistake.
Actors:
Nicholas Pinnock has been a discreet British supporting actor throughout his career in series such as 'Top Boy' or 'Counterpart' and the truth is that this leading role has been enormously large and it shows too much in the final result of 'For Life'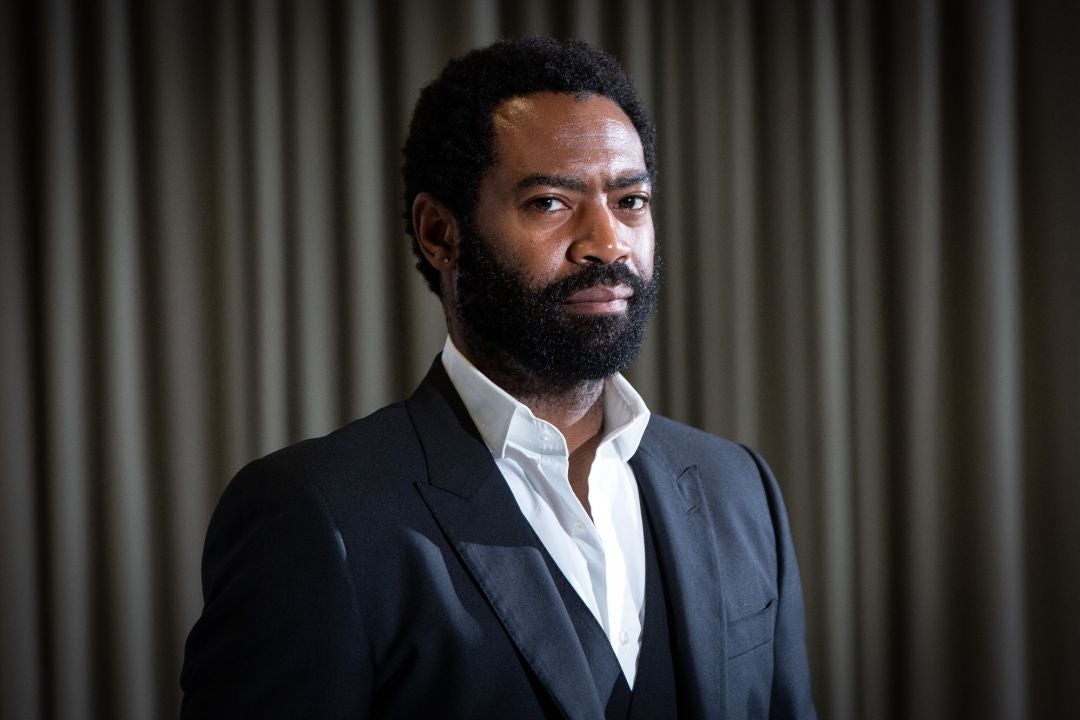 When I saw the series, I only thought what people like Idris Elba, Patterson Joseph or Lance Reddick could have done with that complex character in a huge opportunity missed by this actor.
On the other hand, it is always a pleasure to see another great British actress like Indira Varma in the role of the warden Sayira, the main prison support of poor Aaron Wallace, who is capable of transmitting all the strength of a woman who fights against all the latent and evident machismo of his subordinates and superiors, with the aggravation of seeking reforms to make the prison system more humane, which will win him many enemies.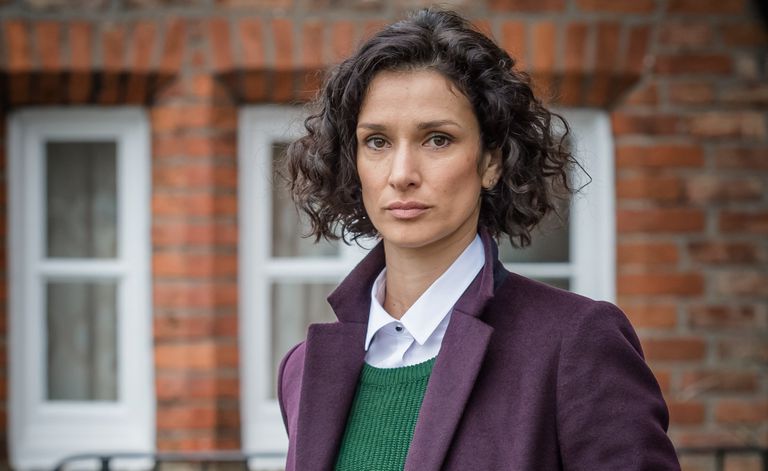 Varma began to emerge in the great series 'Roma' to work regularly on both sides of the ocean in series such as 'Human Target' or of course 'Game of Thrones' with an important role in the plot of Dorne.
Finally, mention in a single block the personal environment of Aaron Wallace formed from left to right by his legal advisor Henry Roswell, his wife Marie, his daughter Jasmine and Ronnie's boyfriend, played respectively by Timothy Busfield, Joy Bryant and the debutants. Tyla Harris and Toney Goins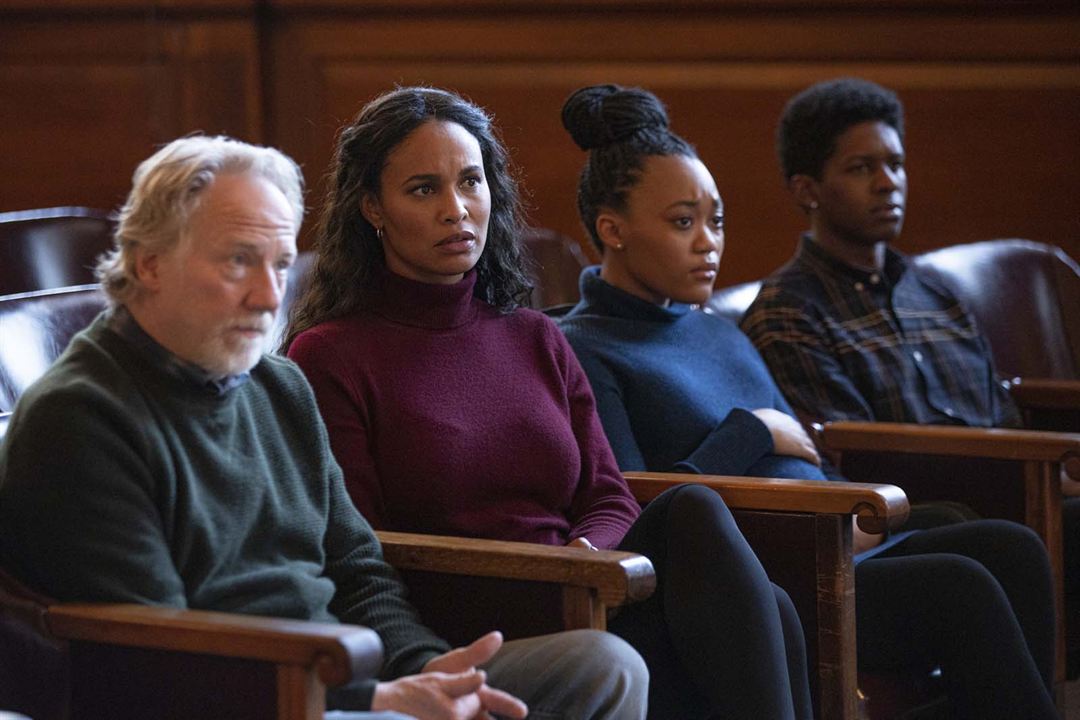 Of all of them, the best known is Timothy Busfield who became known as part of the original cast of 'Thirty-something' and later in an important recurring role in 'The West Wing of the White House', which has been combining with an interesting career as a television director.
Joy Bryant is a model turned actress who had her maximum popularity during the six years she was in 'Parenthood' that has been linking with other roles in series such as the interesting 'Good Girls Revolt' and 'Ballers'. This time she is much more convincing than her husband in fiction and it is the highest compliment I can give her.
Epilogue:
'For Life' was renewed by a 2T, to continue seeing Aaron Wallace outside the prison environment, but when drifting towards the legal drama, he lost all the sense of personal injustice that he initially had and was sinking in the hearings until being canceled at the end of a season marked by a complicated filming during the pandemic, as reflected in the trailer for this second installment.

If you like prison dramas or legal dramas, you can give 'For Life' a chance, which at least in its first installment works quite well as a miniseries, later it will depend on how much you want to continue seeing Nicholas Pinnock .
We await your opinions and comments, here or on our twitter account (@lmejino). Until next time
Lorenzo Mejino
Many Thanks To The following Website For This Valuable Content.
For life. Perpetual Chain: The complex correction of a judicial error