The premieres of 'American Horror Stories', 'Doogie Kameāloha' and the feature film 'The Voyeurs' stand out in the next seven days.
The second week of the "back to school" in September comes from the hand of new series and movie premieres on the different streaming platforms.
It is not a particularly serial week for Amazon Prime Video, which brings with it Voltaire High as the only premiere, but the one chosen for the debut of one of his new original Amazon Studios films: The Voyeurs, in which a couple becomes obsessed with their neighbors across the street.
Disney + for its part brings with it the expected premieres of American Horror Stories -Unreleased premiere in Spain of the 'spin-off' of American Horror Story– and the 'reboot' of A Precocious Doctor, Doogie Kamealoha: A precocious doctor. Likewise, Movistar + and Filmin will also add interesting titles to their respective catalogs in the next seven days.

Take note below of all series that premiere on Amazon Prime Video, Disney +, Movistar + and Filmin from September 6 to 12, 2021.
AMAZON PRIME VIDEO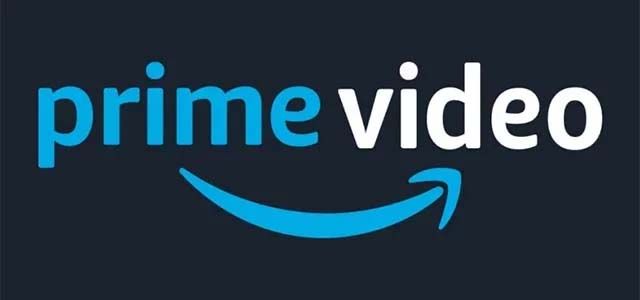 -SERIES-
Voltaire High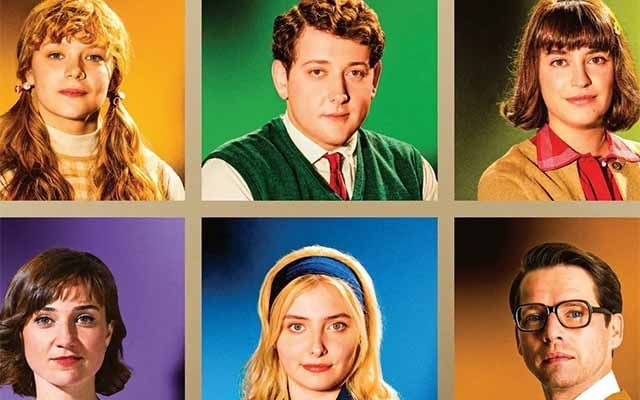 Set in 1963, this French period series is the story of the first group of 11 teenagers to make history at France's elite Voltaire school by becoming the first female students allowed to enroll alongside their more than 100 male students.
Premiere: September, 10th
Ici C'Est Paris, 50 Years of Passion
Premiere: September, 10th
Psg, O Limière Town, 50 Years Of Legend (Segunda temporada)
Premiere: September, 10th
-FILMS-
The Voyeurs
This Amazon Original feature film stars Sydney Sweeney and Smith Justice Smith as Pippa and Thomas, a couple who have just moved into the apartment they have always dreamed of when they discover that on the floor across the street, directly facing their windows, there is a most attractive couple with a most attractive life who are also quickly hooked on.
Premiere: September, 10th
The tragedy of Peterloo
Written and directed by Mike Leigh and starring the British interpreter Rory Kinnear among others, the historical film is set in England in 1819, when a tragic episode occurs in Manchester's St. Peter Square when the cavalry charge into a crowd that demanded a parliamentary reform and the extension of the right to vote.
Premiere: September 9.
Polyamory for beginners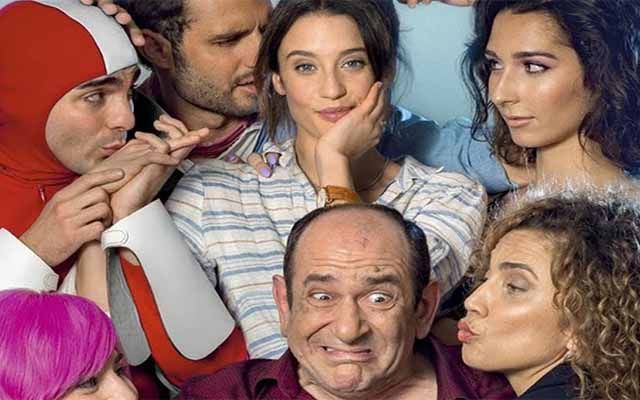 It has not been long in coming to Amazon Prime Video after its release in theaters last spring. Directed by Fernando Colomo, Polyamory for Beginners is starring María Pedraza, Karra Elejalde and Toni Acosta among others and is the story of a family in which the parents, Satur and Tina, are a married couple in which she works and he takes care of the house and a boy who is already 28 years old whom he helps to be a successful 'YouTuber' about love. When Manu falls in love with a young woman named Amanda, she turns out to be polyamorous and has several relationships with different people.
Premiere: September, 10th.
MOVISTAR +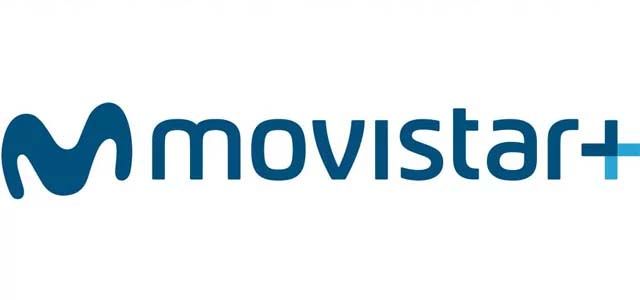 -SERIES-
Billions – Season 5 (Second part)
Almost a year and a half after the premiere of the first part, the second installment of season 5 of Billions arrives on Movistar + just a day after its premiere on its original Showtime network. In the new episodes, the rivalry between the protagonists Bobby Axelrod (Damian Lewis) and Chuck Rhoades (Paul Giamatti) continues 'in crescendo', while other feuds emerge along the way. Showtime has already confirmed its renewal for a sixth season.
Premiere: September 7th
-FILMS-
Crock of Gold: Bebiendo con Shane McGowan
Documentary feature film directed and written by Julien Temple that has at its center Shane MacGowan, Irish composer and poet known for being the first singer of the musical band The Pogues. The film combines unpublished archive material with animations by magnificent illustrators and manages to show the most intimate side of the punk artist.
Premiere: September 8th
Shine a Light
Another musical documentary tape. In this case, Shine a Light was directed in 2008 by the acclaimed filmmaker Martin Scorsese and at its center we find one of the most famous and iconic bands in all of history: The Rolling Stones, formed by Mick Jagger, Keith Richards, Charlie Watts and Ronnie Wood. The film is a journey through the history of the British rock band through archival footage including backstage videos and live scenes recorded in New York in 2006.
Premiere: September, 10th
Premiere: September 8th
United States vs. China: Titans collide
Premiere: September 9
DISNEY+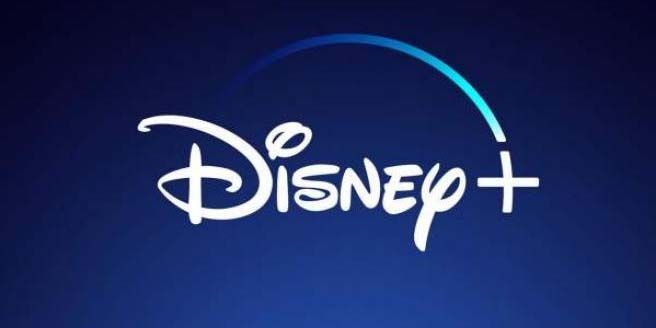 -SERIES-
American Horror Stories
The first and only 'spin-off' of American Horror Story It is also developed by the creators of the original, Ryan Murphy and Brad Falchuk, and again opts for the anthological format, although in a slightly different way. In this title, which debuts for the first time in Spain, it is not each season that addresses a different story, but it is each of its episodes that tells a different horror story starring different characters, specifically characters from the vast universe from American Horror Story.
Premiere: September 8th
Doogie Kamealoha: A precocious doctor
If you grew up in the 80-90s you will remember the series that made Neil Patrick Harris famous long before he was Barney Stinson in How I Met Your Mother: A Precocious Doctor, a family series in which a 14-year-old prodigy plays the early years of his career as a doctor while living his life as a teenager with the typical problems of his age. Doogie Kamealoha: A precocious doctor, the series that Disney + now premieres is about the 'reboot' of the series, which this time stars a 2016 doctor who lives in Hawaii.

Premiere: September 8th
With out PRIVIOUSE appointment – Complete series

The six seasons of the 'spin-off' series of Grey's Anatomy come to Disney + from the hand of Star. Starring Kate Walsh in the role of Dr. Addison Montgomery, the fiction follows in the footsteps of the until then doctor of the famous Seattle hospital to start a new professional stage in a private hospital in Los Angels
Premiere: September 8th
Premiere: September 8th
-FILMS-
The body
Thriller film directed by Oriol Paulo and starring Hugo Silva, José Coronado and Belén Rueda. Released in 2012, the film begins with the disappearance in the death of Mayka, a businesswoman who had been murdered in unclear conditions. The case manager is a man devastated by his own personal loss who quickly finds that everyone around him seems to be hiding something.
Premiere: September, 10th
Predator 2
This iconic 90s movie and sequel to Predator moves the action to Los Angeles in 1997 and introduces us to the policeman Mike Harrigan (Danny Glover) having to take charge of a complicated case in which a merciless murderer is dismembering people with great violence. The detective does not take long to discover that the culprit is an alien who has come to Earth as part of a training of his race: the predators.
Premiere: September, 10th
Far from the madding crowd
The protagonist of this story is Bathsheba Everdene, a young woman, owner of a farm in her town despite her young age, who has several suitors and who is torn between the love of three men.
Premiere: September, 10th
MOVIE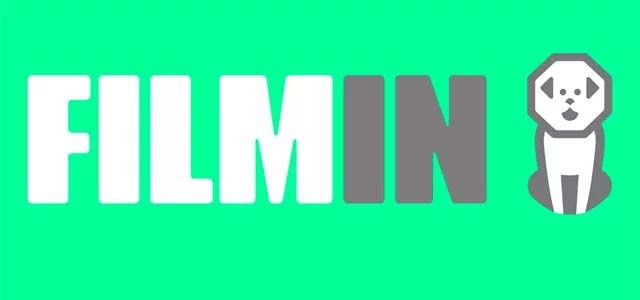 -FILMS-
Spiral Saw
New movie within the Saw franchise. In this ninth installment, Detective Zeke Banks (Chris Rock) begins to work with a new partner, William Schenk (Max Minghella), on the murder of a partner and the clues lead them directly to John Kramer, which leads them to think that they are either facing an imitator or a successor. It will not take long for them to discover who is responsible, it is a truly mastermind that will make it really difficult for them to solve the case.
Premiere: September, 10th
Space Dogs
Exclusive premiere of the documentary Space Dogs, which recounts the details of the version that never came to light in the story of Laika, the first living being sent into space. The abandoned Moscow dog underwent cruel experiments and died disintegrated in the Earth's atmosphere. But more than a hundred animals inadvertently lent their bodies to science during the years of the space race between the USSR and the United States.
Premiere: September, 10th
-OTHER FILMS THAT ARE RELEASING THIS WEEK IN FILMIN-
Let yourself be loved – September 7th
The face of Anonymous – September 7th
Veronica – September, 10th
White shark – September, 10th
Small country – September, 10th
Rams (Valley of the Rams) – September, 10th
I had a dream – September, 10th
Come True – September, 10th
Many Thanks To The following Website For This Valuable Content.
Releases of movies and series on Amazon Prime Video, Disney +, Movistar + and Filmin in the week of September 6 to 12 – News of series