Since last November 4, Kylie Jenner has not published anything new on her Instagram. But this week she broke the silence, to publish a series of stories related to the anniversary of her makeup product line. However, there is no new news about the youngest of the Kardashians, who is expecting her second child with the trapper Travis Scott.
With more than 280 million followers on Instagram, Kylie Jenner is one of the most active celebrities on social networks, always sharing details of her daily life, the news of Kylie Swim, Kylie Cosmetics and Kylie Skin, the places she visits, walks and games with her little daughter Stormi. That is why Kylie's silence for almost a month is suspicious.
What she recently posted are pictures of the sixth anniversary of the launch of Kylie Cosmetics. In particular, he highlighted the new collection of Lip Blushes, with four shades of matte finish, and also published images of his store. However, Kim Kardashian's sister did not write any text to commemorate the important date that she had always celebrated in style.
"Five years of 'Kylie Cosmetics'! Woof. Thank you from the bottom of my heart to everyone, everyone who has supported me throughout the years. This has truly been a dream come true and I feel more than blessed to do what I love every day. It will only get better from here! "Was the effusive message that Kylie Jenner wrote last year, on the fifth anniversary of her cosmetics firm. That is why it is so strange that she is still "disappeared" from social networks, and that, to celebrate her company's birthday, she just published a few stories without any comment.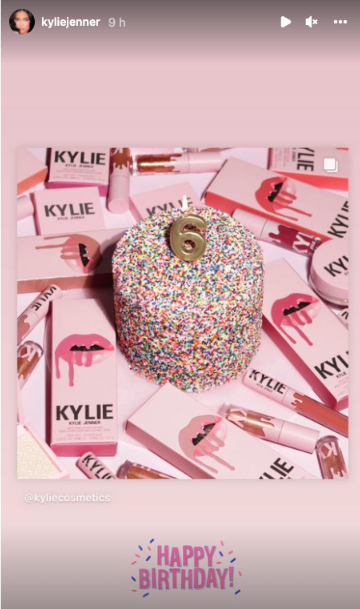 The last post from Travis Scott's girlfriend was on November 4, with her sister Kendall, at a softball game. After that, she has not been seen publicly. It must be remembered that, in 2017, Kylie Jenner also disappeared for a time from social networks, and then she appeared pregnant. "She doesn't want to turn her pregnancy into a circus," said a source close to the family at the time. However, this year the celebrity changed the strategy, and decided to announce and show her pregnancy on the networks, without revealing the sex of the baby, since she said that they did not want to know until she was born.
That is why his disappearance is strange. Some netizens suspect that he left the networks because of the scandal with Travis Scott at the Astroworld festival, where 8 people died, but others think that Kylie's baby may have already been born, or that he could have some health problems.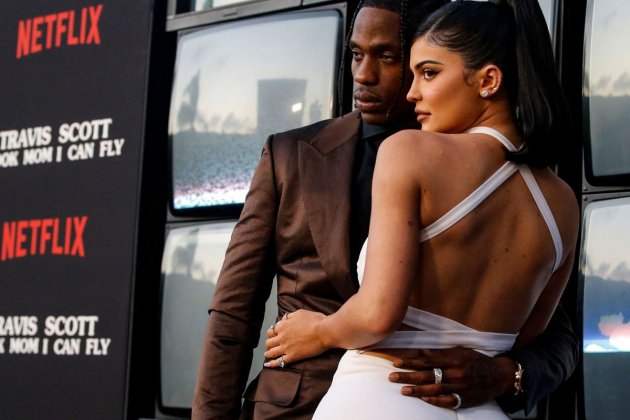 Kylie Jenner was the first of her sisters to venture into the cosmetics and makeup business. In a very short time, she has made a fortune of 900 million dollars, which has made her the richest of the Kardashian sisters, and was inducted into the Forbes Hall of Fame this year, along with Miley Cyrus and Rihanna, for achieving a great fortune with less than 30 years.
We wish to give thanks to the writer of this write-up for this remarkable content

Kylie Jenner breaks the silence after almost 30 days missing with a photo that generates more d …