The Shia Fatemieh Mosque in Kandahar is a simple cement building. No ornament or minaret, no ostentatious sign differentiates this building from the others, in the Bargah district, inhabited mainly by Shiites, a religious minority in a predominantly Sunni country. Since the suicide attack perpetrated in this place of worship, Friday, October 15, day of large gathering of the faithful for the midday prayer, metal bars have been installed at the entrance to control the comings and goings.
The attack, claimed by the Islamic State (IS) organization, rival and enemy of the Taliban, the new masters of the country, killed at least 47 people. ISIS in Afghanistan, also responsible for two other assaults in Kunduz (north) and Kabul in early November, attacks, in particular, the Shiite minority, which it describes as"Heretic".
Read the report:
Article reserved for our subscribers

In Afghanistan, "our destiny is war, always war"
ISIS members are also attacking the Taliban, whom they accuse of having abandoned the jihadist cause for having negotiated with the American enemy and signed an agreement, in 2020, which led to the withdrawal of foreign troops on the 30th. August 2021. But the particularly deadly attack in Kandahar and other attacks claimed by ISIS have revived the concerns of the Shiite minority. The latter indeed doubts the ability of the Taliban to guarantee security throughout the country and for all ethnicities.
Disillusionment
After the October attack, a guard post was built next to the entrance gate to the Fatemieh Mosque. Throughout the day, at least one armed soldier with ties to the Taliban ensures that only authorized persons can enter. A way for the new leaders of the country to show that they take seriously their commitments to protect the Shiites. Despite these promises, however, they continue to fear violence from ISIS as well as that of the Taliban.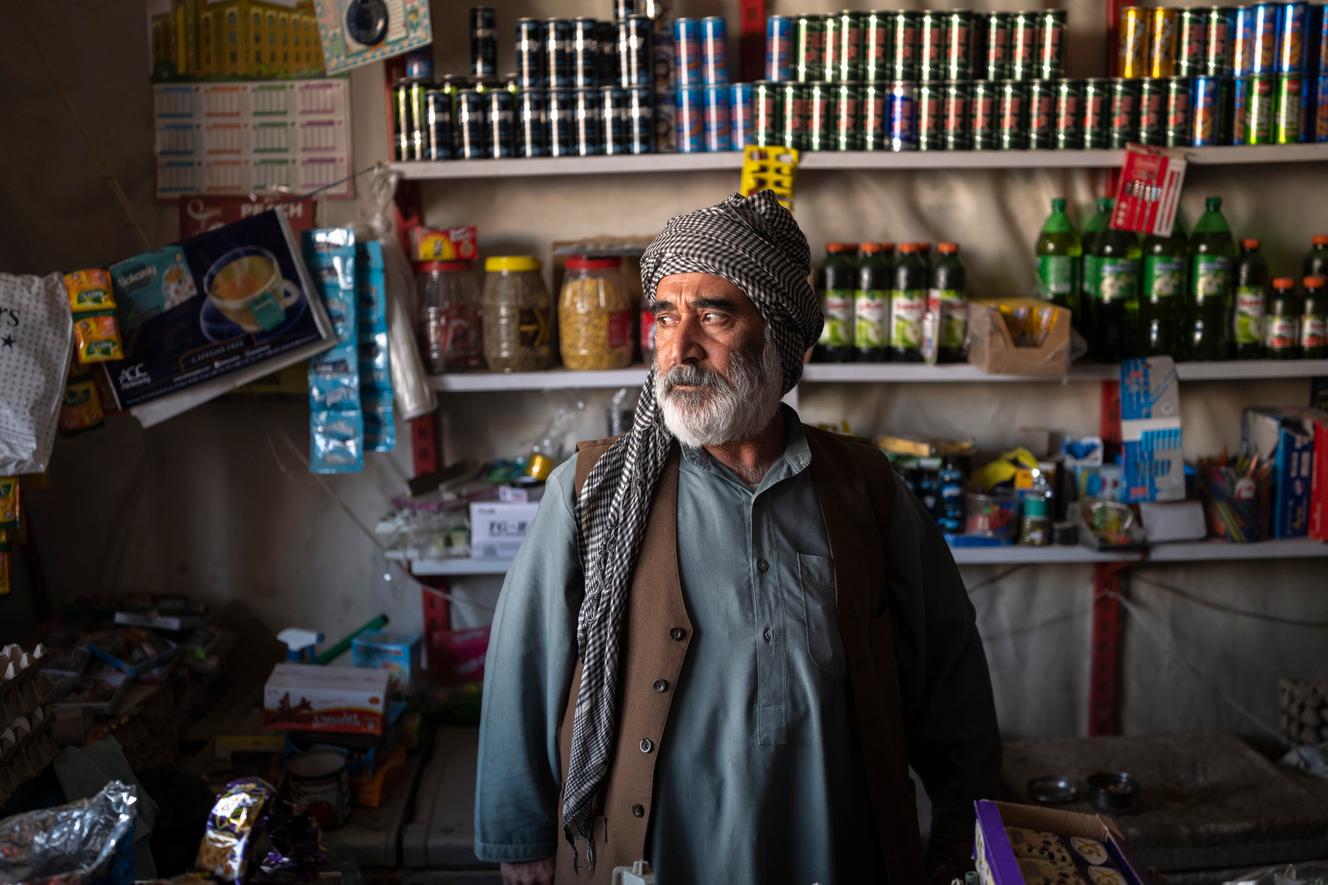 Momen Agha, a storekeeper working right in front of the mosque is one of them. This father of three was inside the building on October 15 – "Like every Friday", he specifies. "We were at the end of the prayer when we heard the sound of an explosion outside, remembers this 55-year-old man. The people got up to flee. I asked them to sit down. Shots rang out. Then an explosion took place inside. I threw myself on the ground. I felt human flesh under my hands. I was covered in blood. Ten minutes later, we got out, then returned to the mosque to help pick up the shredded bodies, using quilts, and transport the injured to hospital. "
You have 60.7% of this article to read. The rest is for subscribers only.
We wish to thank the author of this article for this awesome content

In Kandahar, the Shiites caught between the IS and the Taliban