I know it's almost impossible to talk about a post-pandemic era with the Omicron variant taking over the world, but reading a little more about it, it is possible to glimpse a small light at the end of the tunnel. scientists say because this variant is more widespread, but less lethal (thanks to VA-CI-NA), indicates that we may finally reach the endemic phase of Sars-Cov-2. With that, he has 3 doses of vaccine, he wears the right mask (PFF2!) and he has been consciously distancing himself from society, we can indeed glimpse what fashion will be like in a more optimistic 2022.
And it will be revolutionary. Just like post-war eras or movements that caused commotion around the world, will fashion be a liberating object, will it bring all the symbolism of reinvention, after all, is there a more striking, clear and objective figure than clothing? Our clothing is the thermometer of our feeling, personality and what we want to convey on a given day. Fashion has always had its creative and disruptive character and now, more than ever, people will use this banner to show off.
Remember that in Year 1 of the pandemic, the fashion revolved around sweatshirt and tie-dye? That ideal of comfortable look was the big wave of 2020, after all, we were at home and without much expectation. Then came 2021, we left a little more, but the fashion was ambiguous. Either we weren't interested in buying something new due to the uncertainties of the 2nd wave, or in fact we didn't have dindin to buy something fancy.
Cut to fashion weeks that always project what we'll wear next year and what have they announced? Colors, coloblocking, shine, lots of shine, plus a little shine! In the second half of 2021, with fashion weeks returning to the scene, there was talk of a movement called "Dopamine Fashion", do you know what it's about?
Dopamine is a neurotransmitter that when released causes a feeling of pleasure and increases motivation. And how to translate this to the fashion world? Those clothes that motivate, bring optimism, pleasure and joy.
And I would venture to say that this is not a summer or season trend, but rather a movement that will last a much longer cycle than a seasonal trend. Minimalism, normcore? Leave this more simplistic and discreet ideal in the background, the clothes of this new era will be bold, the wardrobe will be creative, voluminous, it will border on a ~adorable tacky. I don't even like to use that word, but people will allow themselves to use it with cre and it's okay.
It has 3 elements that fashion already flirted with and will now gain strength: shine, feathers and tulle. They will be splashed on the look, they will enter in an inventive way, but mainly they will be beyond the rules previously imposed.
Shine only for night? The time is now.
Feathers for the party? No more.
Tulle only on the lining? Oh nothing!
It's about reinventing fashion in your own way, about creating your ideas, experimenting. After all, we've been cloistered for so long that there won't be any fashion rules that will censor us, we'll use everything together and mixed.
Another striking point that was shown in fashion weeks and that we will see in this new beginning of the era: SEXY, SEXY, SEXY BACK. The sexy comes with everything, exposed skin, necklines and cutouts have already set the tone for the collections, but it remains firm and strong for a long time. Bikinis and tops making the role of "brusinha", more transparencies and less modesty. In September of last year I made a post with 4 NYFW trends and they are closer and more concrete than ever.
In the fringe of eggs what do we take to our real life? A feeling of liberation, a looser, more creative fashion, that we allow it to be more colorful, that flirts with the bold, but still practical and comfortable. A generation without strings or pre-determined current trends brings a positive result: people meet more, risk more, therefore, discover more of their essence in fact!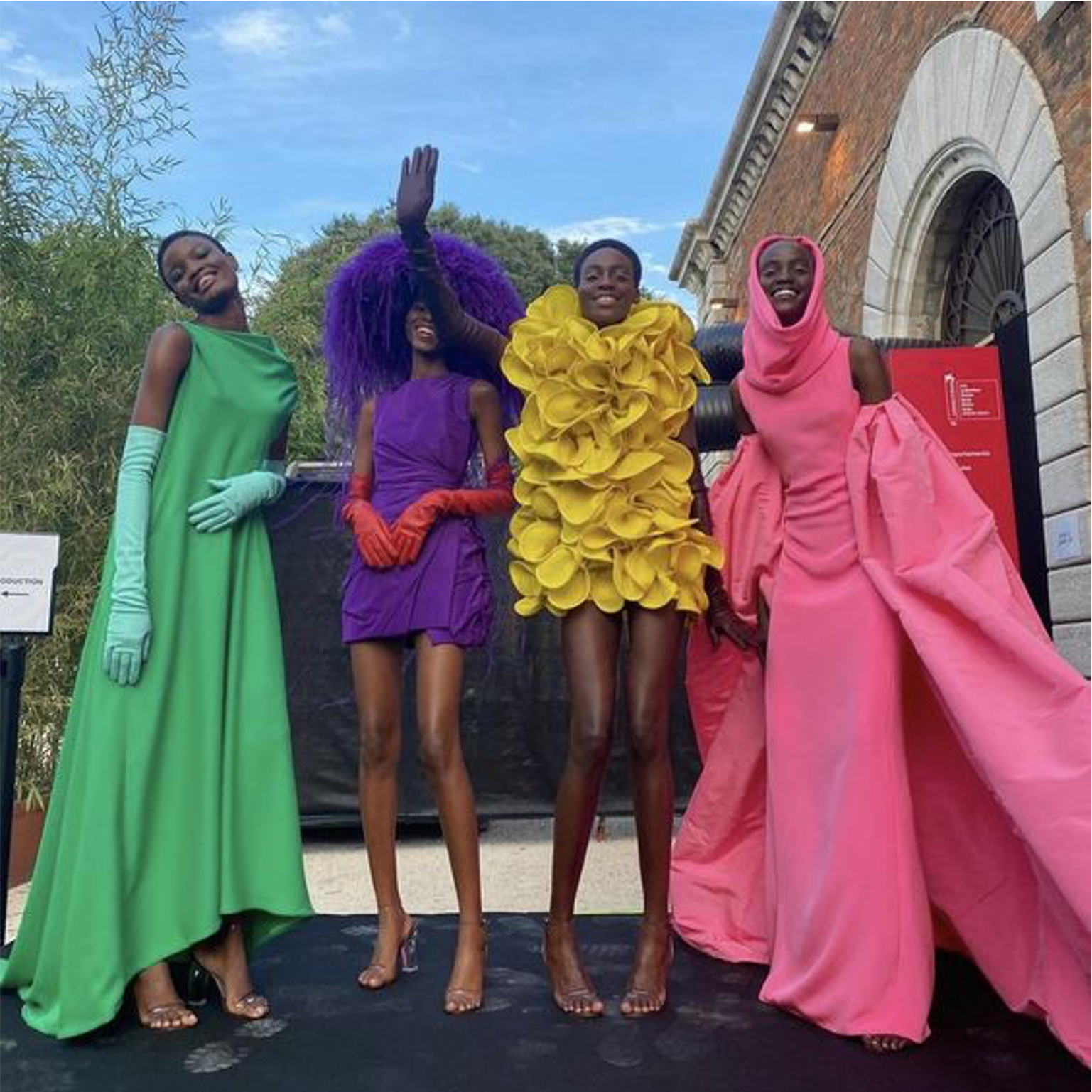 I believe that the next few years will be about creativity and rescuing the real meaning of fashion in our lives, self-esteem and essence!
We would like to thank the writer of this article for this outstanding content

What to expect from fashion for 2022 – Fashionismo