FactualThe Nantes Arts Museum compares outfits and pictorial works from the 18th century, emphasizing the dialogue and reciprocal influence between painters and creators. An era which saw the desire to please and to appear to be exacerbated.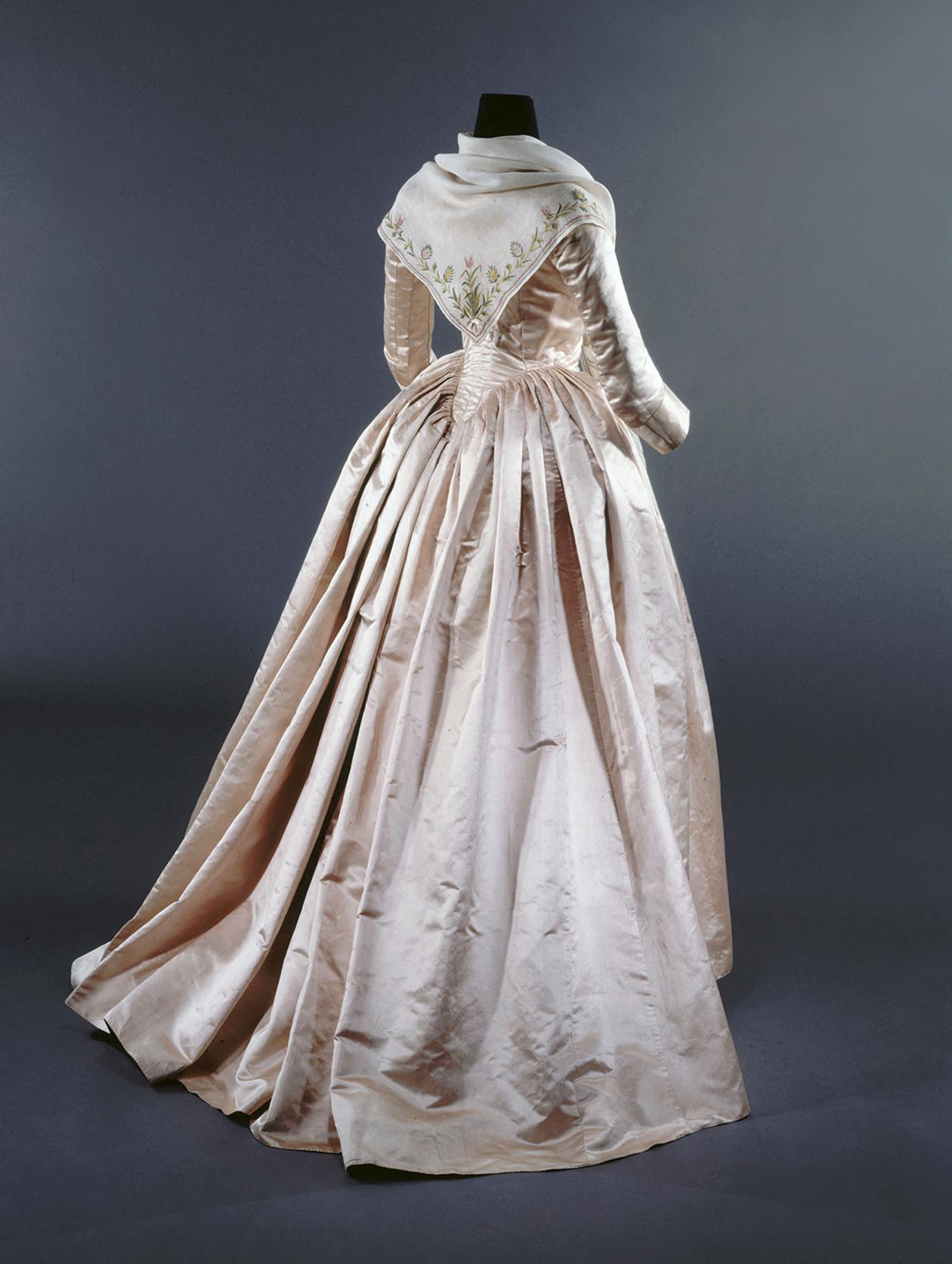 At the end of November, when we meet them a few days before the opening of the exhibition, Angélique Illiet and Delphine De Trégomain, collection managers at the Palais Galliera, are on the verge of war, in the midst of a "modeling" operation. In museum jargon, this means creating a mannequin perfectly suited to the shapes and looks of the person who wore the outfit in the past. A work of historical reconstruction, but also a gesture of conservation.
"The pieces will remain exposed for several months, so you have to distribute the weight of the garment well over the entire structure and ensure that there is no tension liable to damage the fibers", explain the two specialists, by positioning a "flying dress" of the XVIIIe century in silk lampas on one of their mannequins entirely handmade, filled with wadding, canvas petticoats, cascades of tulle and pieces of horsehair.
Dressed in their clothes, these perfectly executed "lower silhouettes", whose stripped-down look is not lacking in charm, are invisible to the eyes of the many visitors who came to discover the exhibition – upon opening, there were nearly 1 000 entries per day.
"Our whole mission was to make sure that the costumes were not subordinated to the discourse of the fine arts but treated on an equal footing with the paintings. Adeline Collange-Perugi, Conservative
This is the first time that the Nantes Arts Museum, in collaboration with the Palais Galliera, Fashion Museum of the City of Paris, has placed textile pieces and pictorial works opposite each other, crossing influences reciprocal between the artistic world and that of fashion in the 18th centurye century. "Our whole mission was to ensure that the costumes were not subordinate to the discourse of the fine arts but treated on an equal basis with the paintings", argues Adeline Collange-Perugi, curator responsible for ancient art collections at the Nantes museum, who curates the exhibition with Pascale Gorguet Ballesteros, head curator, head of the 18th fashion departmente century and dolls at the Palais Galliera. Both are delighted with the interest in the exhibition. Because, on paper, nothing was won.
"The XVIIIe century is still too often regarded as a dusty moment of history, smelling of mothballs. As for the fashion of the time, we tend to summarize it in Mademoiselle Bertin, Marie-Antoinette's "fashion minister" ", advance Pascale Gorguet Ballesteros. Together, they spent more than two years designing this scholarly project, which brings together no less than 200 pieces – paintings and costumes combined.
You have 54.79% of this article to read. The rest is for subscribers only.
We would love to say thanks to the author of this write-up for this awesome content

In Nantes, fashion is exhibited under the light of the Enlightenment