In June 2015 I wrote this post here: "the way we consume fashion is changing" and, modesty aside, it was a premonition for many issues that affect us in terms of fashion, whether content consumption or purchase.
In other words, with the advent of social networks, everything changes in an increasingly fleeting way and nothing is permanent, even if brands and vehicles strive for it, it is reinvention every day.
Where do I want to go? It's just that when it comes to fashion, one medium has dominated for decades, many decades, and with the digital age it's been struggling by leaps and bounds: magazines. In recent years we have seen the extinction of many titles, the decrease in the frequency of several others and a complete editorial overhaul.
Fruit of the internet, a fast, fresh and very ephemeral vehicle. Blogs have been setting the tone for this new way of consuming content for over 10 years, then came social networks and an absurd capillarity, today it's about you. The individual is the one who creates fashion, who dictates the trends. It's a micro community that launches something macro and the brands and formats that adapt.
Okay, Thereza, where do you want to go?
In a little self-reflection, well, as I have this domain here, I extend it to you: what makes you buy a fashion magazine? Go to the newsstand and decide to spend R$18-20 on a fashion magazine? Or even subscribe to a digital version and read online? In times of abundant, ACCESSIBLE and free fashion information, what makes you buy a magazine?
I answer for myself: That!
I buy magazine by the cover! By the message. For art. Nowadays a magazine for me has become something to record a moment, a movement. It's more than dictating fashion, it's binding it and saving it for posterity. In a time when everything is so impalpable, digital, nft, metaverse, that the touch of the magazine attracts me, but also, I don't want to touch anything, I want to touch something beautiful and inspiring. I want to touch a magazine that makes me want to frame a cover, like this one from British Vogue in February.
Yes, this new edition inspired me to write about. I've been preparing looser texts for the blog, just like 2015, because, like the fashion magazines, I face the daily challenge of making my once reader leave Instagram for 2 minutes and come read a post. And, getting back to the magazine side of the thing, this magazine made me want to flip through it more than any social media feed.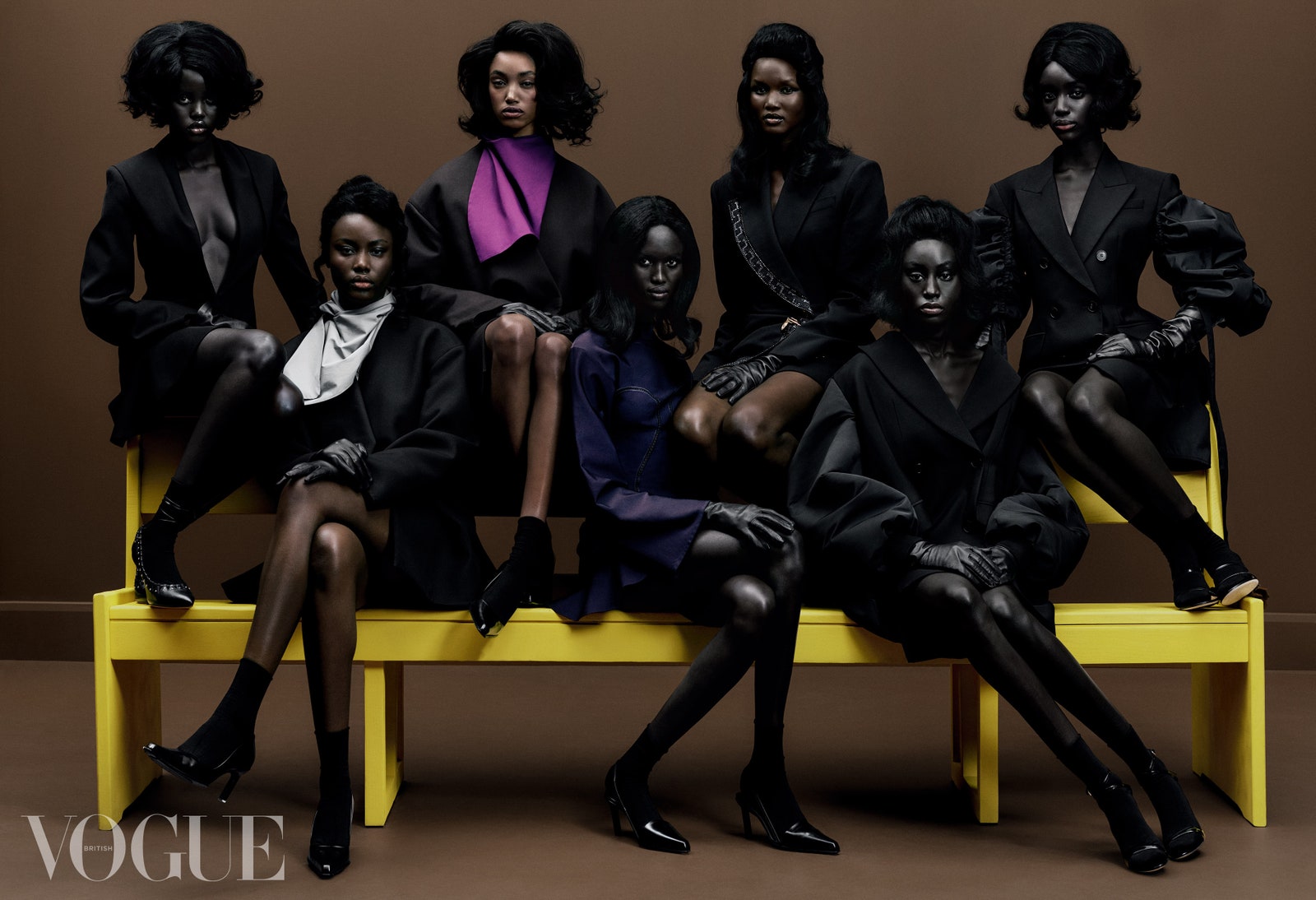 Cut to the content of the already historic magazine: 9 models of African origin and dark skin in a never-before-seen cover. Are they, Adut Akech, Anok Ya, Majesty Amare, Amar Akway, Janet Jumbo, Maty Fall, Nyagua Ruea, Abény Nhial and Akon Changkou. According to Edward Enninful, editor of the publication and a black man who has been seeking to revolutionize the publishing market (and they say she will replace Anna Wintour soon), the idea was not, as in every group cover, to put one or another black model, but that all of them were
"May the rise of models of African origin be a permanent revolution. May these models occupy a significant, substantial and equal place among the most successful women working in fashion today."
The cover becomes remarkable for the fact that there are 9 black models, many of them from the new generation and still with dark skin, which opens the space and debate about colorism issues and phenotypes in the now, finally modified fashion world. Obviously this subject is not my place to talk, but as a strong enthusiast of fashion and editorials, I find the path in which this cover points us admirable. And the relevance of magazines in still RULEING important and contemporary issues. The debate was open, reflections will emerge, just like better covers and more adapted to the new times.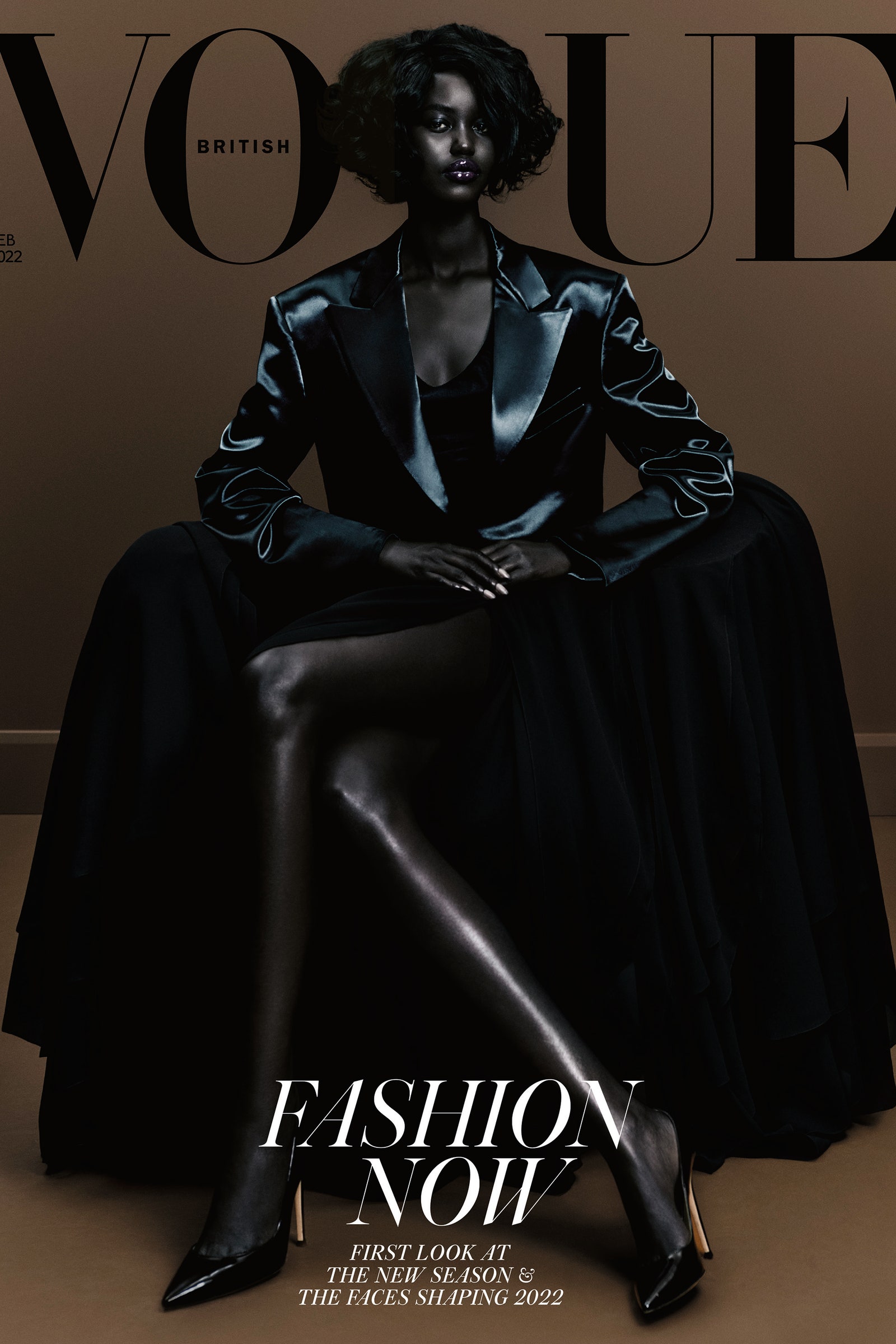 I do not intend to go into the merits of styling, makeup, lighting or photography. (made by Brazilian Rafael Pavarotti), but in admiring a cover that causes commotion and euphoria. It's just that the covers are so dull, predictable, many are limited even by the fact of financial issues linked to (sponsors dictating the tone or look) or the excess of celebrities… that a cover with NINE models enchants me right from the start.
Of course, it is necessary to pay attention to another relevant issue that hovers over the fashion world, such as the diversity of bodies and how important it would be to see fat models on this cover, for example.
When I posted this cover on Instagram, a reader gave me a very precise insight and that I would like to share the important words of the Grazyela Machado, which on her insta speaks with very much property about.
"It is still a long way from what we are. There are represented black women with white features, straight hair and so on. But yes, it is an advance, but for the advance to be effective, we have to criticize ourselves in order to always improve and welcome more and more of us and not just a stereotype that is minority even in our racial group".
And that's it, it was through the criticisms and even movements that emerged in the mighty – and resounding – social network that advanced the speech and conversation, therefore, transformation. I know that change is often gradual and out of step, but it is impossible not to notice what has been happening and, in terms of 2022, we are still on the THIRTEENTH day of the year, but 2021 promises with good revolutions and this cover brings good winds. 🙂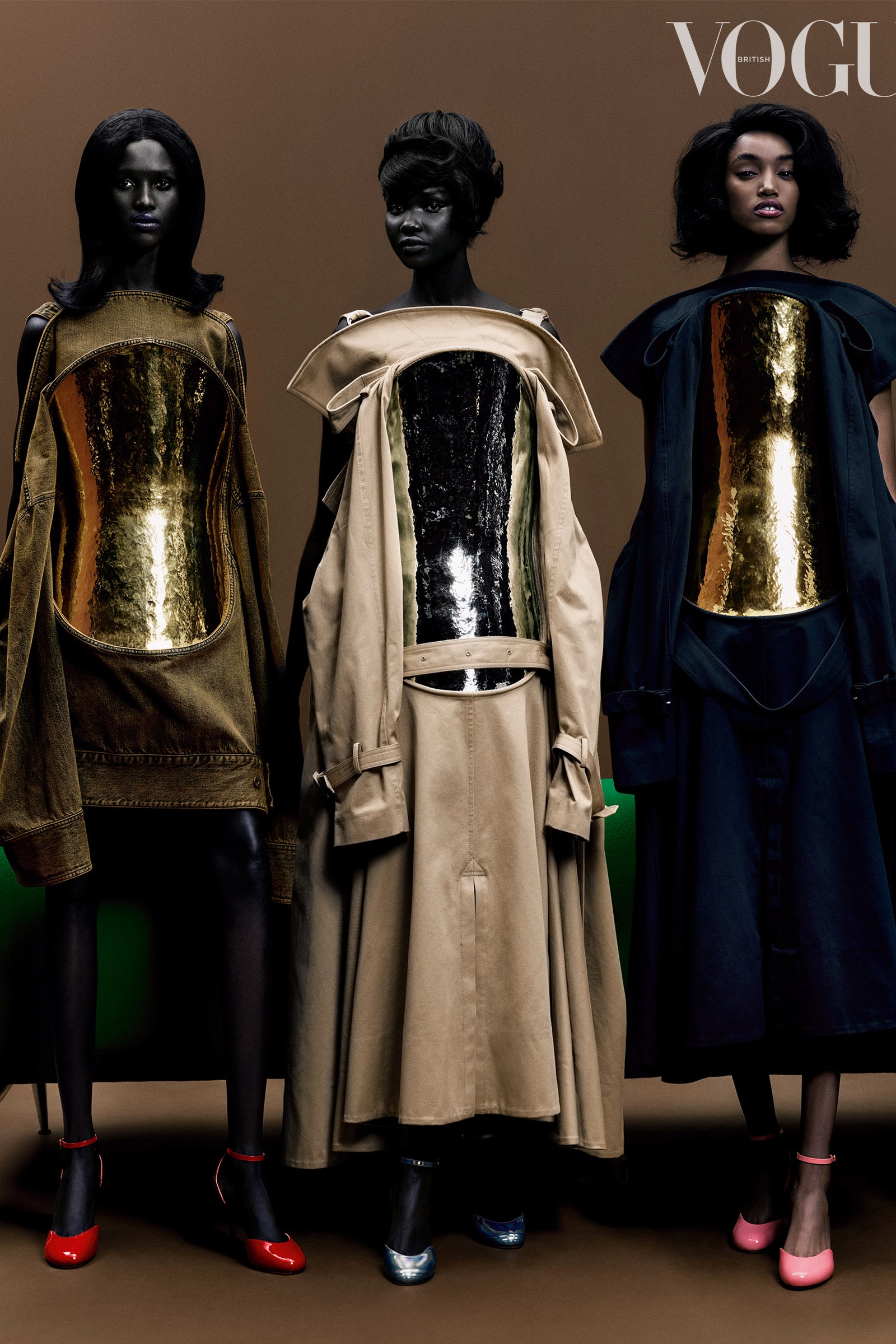 And yes, as soon as I find it, I will buy this printed and collector's version!
We would like to say thanks to the writer of this article for this incredible content

What makes you buy a fashion magazine? – Fashionism